Using parked domains to sell to end users
Spending a few minutes choosing the right parking provider and customizing a good parking page can add additional credibility to your domain and increase your chances of selling to an end user.
Why I start by parking most domains
Right after I register a domain, I spend 2 minutes repointing the nameservers to one of several different parking companies I use (Parked.com, Smartname, Fabulous and Whypark).  The main reason I park names is to judge existing traffic and to give type-in visitors the ability to contact me if they are interested in the name.   Many names do pay for themselves via parking, but this is secondary as I am primarily interested in end user sales.   I am also not expecting search engine rankings, as this typically requires unique content and a good number of incoming links and is usually best achieved through using a standard hosting account (vs. a parking service).
Example of a name I acquired today
Today I acquired a new domain name in a niche that I hadn't heard of before.   The name is an exact match for a service which advertisers are currently paying an average of $6.50 CPC.    Search demand is modest, but the name seems ideal for reselling to an end user or perhaps developing into a directory of companies who offer this service.
The domain is CFDModeling.com, which is short for Computational Fluid Dynamics Modeling.    One of the common applications of CFD Modeling is to analyze data centers for power consumption and heat load and to determine the best ways to organize and cool data centers.  Here's one example of a company which offers this service.  The term has over 50,000 exact matches with many different businesses advertising and there have been a number of books written on the subject.
Customization
The parking services I use have good auto-customization feaatures and in many cases, the default parking page will suffice for most names.  Unfortunately, in this case (CFD Modeling), the default pages were not appropriate – probably because the keyword phrase is highly specialized and also contains the word 'modeling'.
Here is an example of the default page when I parked the page with Parked.com…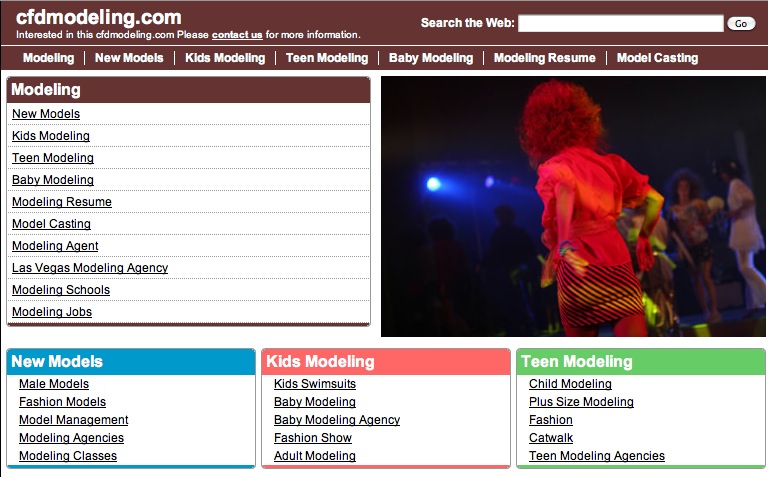 Not exactly relevant, so I logged in to Parked.com's dashboard and changed keyword targeting from 'CFD Modeling' to 'Computational Fluid Dynamics'.    This resulted in the following page, which was slightly more targeted, but still not relevant….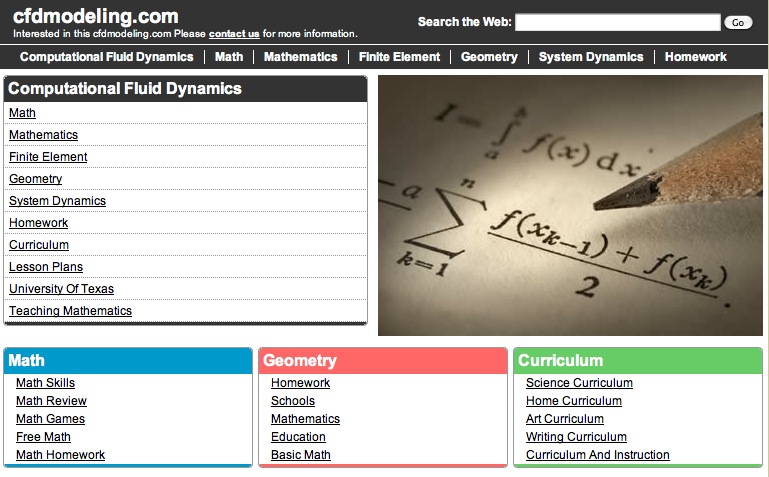 I decided it might be worth a try to try a different parking service.    I choose Whypark and did a quick search to see if they had any articles relating to CFD Modeling.    They did, so I added the domain to my account and spent about two minutes customizing the page….
I selected a picture of a data center
I disabled showing of Google Adsense ads
I inserted a text link stating the name was for sale
I then updated the nameservers to point the name to Whypark and waited a few minutes for the DNS info to propagate.    Here's what the parked page now looks like….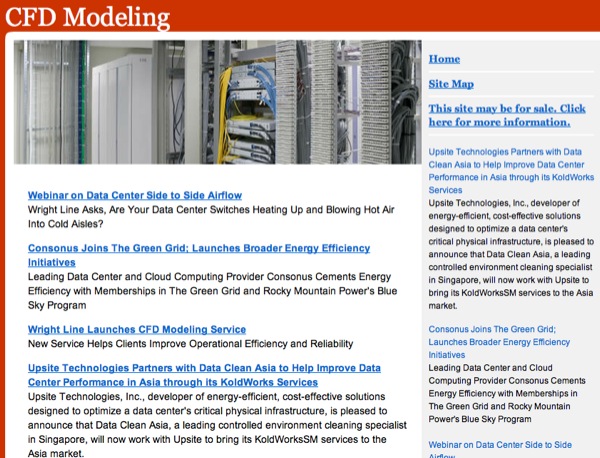 Conclusion
The whole process took me about 10 minutes, and I now have a page that I wouldn't be embarrassed to show to an end user when I begin marketing the name.   In the meantime, anyone who types in the name will see a targeted site and have an easy way to contact me to advertise or buy the name.