Why most domainers don't get Twitter at first…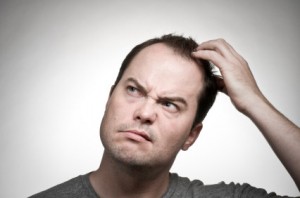 Twitter has an image problem, whether they realize it or not. I've been reading about how great Twitter is since 2006, but originally had no desire to use it. Here's why…
The name doesn't inspire confidence. Twitter. As in 'Twitter your time away'. Like the rest of you guys, I'm pretty busy and am looking to save time, not find new ways to spend it.

The big 'What are you doing now?' question on the home page

. I figured no one really cared what I just had for lunch or what TV show I am watching. And I was right.
The amount of data seemed overwhelming. Follow a bunch of your friends and family and be interrupted throughout the day every few minutes – not exactly a selling point!
As a result, I passed on Twitter back in 2006. And so did many of my domainer friends and associates.
But I was wrong. I started actively using Twitter this year and realized that it is being used for far more than what it was originally created for. Twitter has evolved into a very powerful micro-blogging platform. Since each post (called a tweet) is limited to 140 characters, most posts are either links to interesting sites or short questions and answers. By limiting my Twitter feed (list of subscriptions) to domainers, most of the posts were of interest to me and I was able to connect with a core group that I had a lot in common with.
I quickly built a following of over 250 users passionate about domaining – including many of my favorite domain bloggers. To start off, I 'followed' each of my favorite bloggers and read the profile of each of their followers. If their bio mentioned domaining (or looked interesting), I followed them too. This took some time, but was well worth it. Within minutes, people were checking out my profile and many were following me back. Pretty exciting, since I could now follow the daily updates of a great collective of domainers. And since many were following me back, they would see my updates as well.
I started receiving breaking domain news and exclusives before they appeared in the major blogs. Domainers commonly twitter about interesting news and domain events in real time – no more waiting for daily recaps. And since I could select the people I was following, I could tune out anyone posting spammy updates and just follow quality tweets. As an added benefit, many high profile domain bloggers tweet about things they don't mention on their blogs and often offer bonuses to followers.
I started using Twitter to answer problems which Google couldn't. Twitter is great for researching timely issues and reaching niche audiences. When one of my registrars suffered a major outage, a quick Twitter search showed tens of users confirming the problem – Google wasn't aware of the problem yet. And if I had a domaining question, my group of Twitter domainer friends usually answered it within minutes.
I connected with a lot of great domainers that don't maintain a regular blog presence. There are many professional domainers who don't blog and don't attend the major conferences. Many of these domainers have bought and sold hundreds of names and have a lot to contribute. As a result of my Twitter presence, I now have a number of valuable new contacts.
And there were a couple of other cool perks too…
Bypassing customer service hassles. I had a question for a major parking company and received a reply back from their VP within a minute of asking.
Domainers are a fun crowd. I'm enjoying getting to know a bunch of new ones and following their daily updates.
Tweeting about a mini site I was working on and having 20 people visit and comment on it within seconds.
Are there any downsides to Twitter?
Sure, just like blogging – following too many people can get overwhelming. And it requires some discipline (just like e-mail and Youtube) to use it as a business tool and not randomly surf all day. But used properly, it is a great tool and one which may become as important as email in years to come.
If you haven't tried it yet, consider opening up an account and trying it for a week. And be sure to send me a 'tweet' and let me know what you think!
Related Link: Domaining on Twitter Part 2 – How to avoid being a Twitter Twerp!