Available Domain: RemoteOffsiteBackup.com
Available Domain for hand registration: RemoteOffsiteBackup.com – 590 Google searches in March / $14.92 CPC.   Good for mini site or affiliate program use.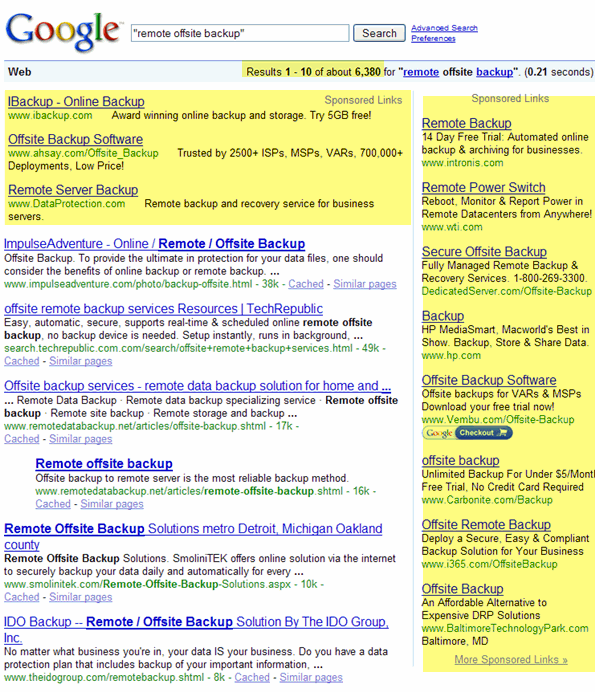 How to receive advance notice of the available domain of the day

I typically post the available domain of the day betweeen 11AM – 11PM EST.     I e-mail it first to my mailing list subscribers, then post a tweet 1-2 minutes later.    I try to include a link showing possible uses like a Google search showing advertisers or a list of relevant products.
Since the names are unregistered, people can use their favorite registrar.    Usually several people all try at once and the winner tweets in to claim victory.  If you are interested, here are a few tips to help improve your chances…
Subscribe here to receive advance e-mail notification of each day's name.
Follow me at @DomainTweeter.  I usually post a notice before sending the e-mail and then tweet the name two minutes later.
Since most names receive many simultaneous registrations, you may want to use a fast registrar and have your billing information pre-programmed.  Or use a program like Roboform to fill in your information.