Available for registration: 15 names valued at $4,210 by Valuate.com (part 1/2)
I came across some available exact match .com names today and thought it would be interesting to run them through Francois' new Valuate.com service.
Here is an overview of the results…
The appraisals varied from $110 – $680
Total appraisal for all 15 names was $4,210
Highest CPC was $11.50
All names are currently available for registration as of the time of this post.   Here is a screenshot listing 7 of the domains: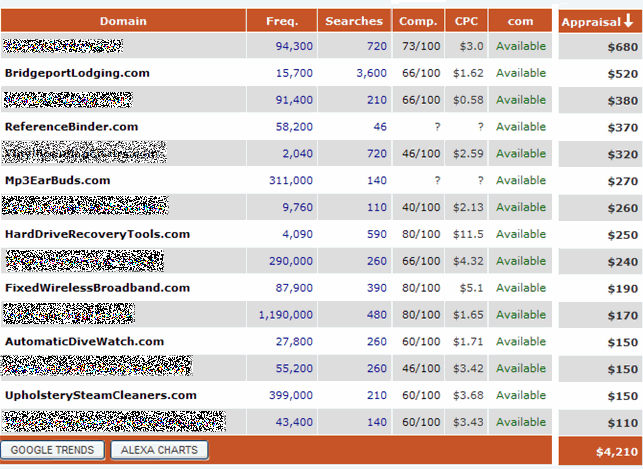 If you would like  to see an advance copy of the 8 additional domains (obscured above), signup for my free e-mail newsletter here.   I'll be sending out part two of this post to my subscribers before publishing it.
In the meantime, you might want to check out my latest site – DomainingMindmap.com,  my personal mindmap containing the domaining tools I use to find, develop and sell domains.