.AU Dropcatching – Investigating the possibilities
Just added Drop.com.au to my domaining mindmap after reading today's post by OzDomainer . This is a domain space I've largely overlooked, so I thought I would spend a few minutes to see if I'm missing out on a lucrative market segment.
I started by looking at some of the recent .au sales listed on Drop.com.au…
| | |
| --- | --- |
| carparts.com.au | $18,011 |
| printing.com.au | $9,221 |
| motorhomes.com.au | $5,556 |
| currencytrading.com.au | $5,205 |
| livemusic.com.au | $4,501 |
| financialadvisor.com.au | $3,889 |
| audiobooks.com.au | $3,501 |
| motorsport.com.au | $2,531 |
| windturbines.com.au | $2,001 |
I'm not too familiar with .au pricing, so I ran the list through valuate.com and came up with the following…

Next, I wanted to see more aftermarket sales, so I used a few of the  historical pricing resources from my mindmap.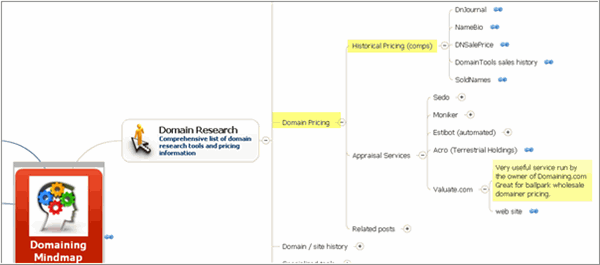 I started with one of my favorite resources, NameBio.com which I use frequently for .com valuations,  however it only contained the following 4 .au sales….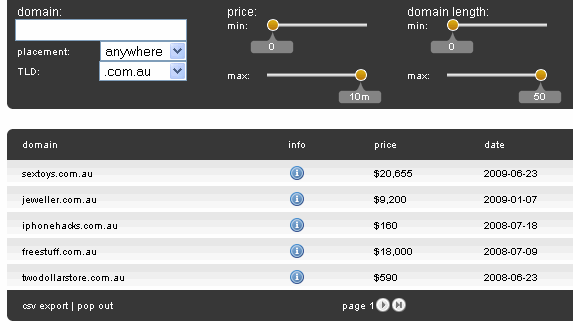 It's always good to try a few different tools, so next I used DomainTools historical pricing tool which located the following high dollar sales…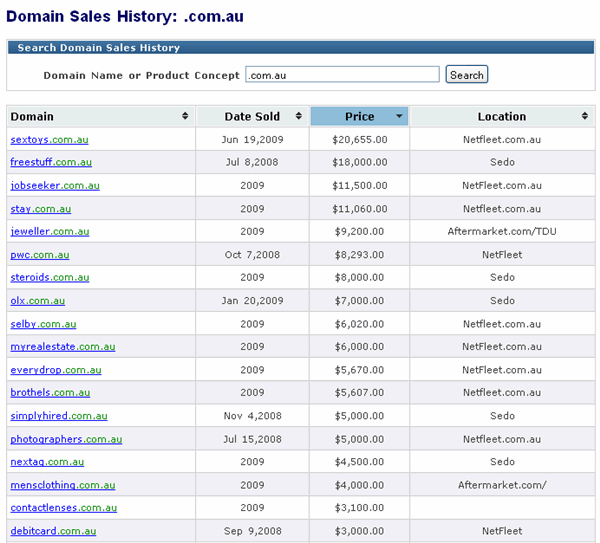 Summary
Based on my quick research, it looks like there are some  interesting  opportunities in the .au namespace.    If you'd like to get involved,  Drop.com.au offers drop catching memberships for a one time fee of $250.00 AUD with a no-catch no-pay guarantee.  They also offer an aftermarket auction membership for $9.95 AUD.
I also came across DNTrade.com.au, a domaining forum dedicated to the .au namespace.
As with any namespace, before making significant purchases, you may want to investigate development potential including current search demand and CPC for .au businesses as well as possible monetization options (as they are likely to differ from US based businesses due to shipping concerns and other factors).
Finding additional domain tools

If you are interested in seeing some of the other tools I use to find, develop and monetize domains you can explore my Domaining Mindmap here.